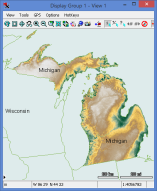 Polygons for the state of Michigan are combined to extract one raster for the state.
Raster Extract — Combine Polygons by Attribute
31 March 2017
The Raster Extract process now has a 'Combine by Attribute' toggle for the 'By Polygons' mode. This gives you the ability to treat multiple polygons with identical attributes as one region resulting in one output raster for each unique attribute. With the toggle off, separate rasters are created for each polygon.
All elements with blank or no attribute assigned will be combined as a single region. Attributes are matched by string value not by record, so different records sharing the same attribute value will be combined to form one region.

Welcome Geocomp International!
16 February 2017
MicroImages would like to welcome Geocomp International of Australia as an authorized Reseller of TNTgis software. Geocomp International is an inovative spatial data acquisition and consulting company that supplies specialized services to a range of industries requiring up to date spatial solutions for their projects.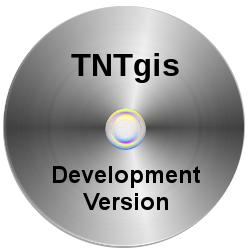 The 2017 Release Version of the TNTgis software family (TNTmips, TNTedit, and TNTview) is now available.

New Features
Download the new Release Version today!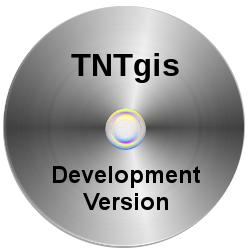 New Feature List
7 December 2016
Here's a list of new features and enhancements currently available in the Development Version of TNTgis 2017.

TNTgis 2017 is scheduled for release on 18 January 2017. If you are interested in upgrading to version 2017 and have not already received a price quote from MicroImages or one of our Authorized Resellers please contact us and one will be sent to you.
Welcome Exa!
16 February 2017
MicroImages would like to welcome Exa Ltda. (formerly GeoMine) of Chile as an authorized Reseller of TNTgis software. Exa is a consulting services company with a team of specialists and experts who have extensive experience in the mining business at all stages.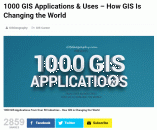 GISGeography.com lists 1000 GIS Applications
16 June 2016
What can GIS really do? Take a look at the article on the GIS Geography web site to learn about 1000 GIS Applications in over 50 industries. TNTgis software is featured for uses in agriculture, transportation networks and LiDAR processing.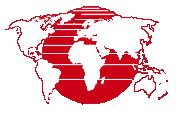 Moving to the Cloud!
23 February 2016
MicroImages' web site and services are moving to the cloud! Some web services may not be available until the transition is complete. We apologize for any inconvenience this may cause you.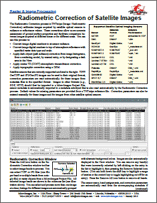 The Radiometric Correction process in TNTmips (Image / Radiometric Correction) calibrates images acquired by satellite optical sensors to radiance or reflectance values. These corrections allow more accurate assessment of ground surface properties and facilitate comparison between images acquired at different times or for different areas.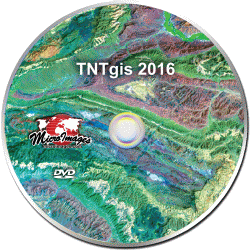 The 2016 Release Version of the TNTgis software family (TNTmips, TNTedit, and TNTview) is now available. This release includes new processes, updated processes, and many new features.

New Feature Highlights
Download the new Release Version today!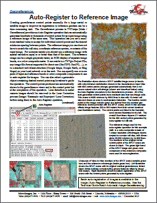 Automatic Image Georeferencing
6 January 2016
The Auto-Register operation in the Georeference process (TNTmips and TNTedit) can now automatically georeference geolocated aerial images with unknown orientations using a reference image. Geolocated images have map coordinates for only a single point (such as a GPS camera position recorded in EXIF metadata, nominally the image center). The Automatic method in Auto-Register uses keypoint matching to establish the image orientation relative to the reference (if necessary), then uses image cross-correlation to find additional control points. A new separate process to perform auto-registration on large sets of aerial images is also now available (Image / Auto-Register to Reference Image).
Auto-Register to Reference Image
Keypoint Matching for Image Registration
Batch Automatic Image Georeferencing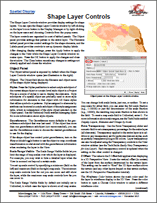 Spatial Display: Vector and Shape Layer Controls
16 December 2015
Layer controls dialogs provide access to display settings for specific types of layers. Open the Vector Layer Controls window by left-clicking on the vector layer's icon button in the Display Manager or by right-clicking on the layer name and choosing Controls from the popup menu. Shape Layer Controls are opened the same way for shape layers.

The layer controls are organized in a set of tabbed panels. The Object panel provides settings that pertain to the entire layer. A tabbed panel for each of the vector element types: Points, Lines, Polygons, Nodes, and Labels in Vector Layer Controls lets you set element specific controls to show and style elements, set datatips and dynamic labels, and label legend samples. The Shape Layer Controls dialog has an Elements tabbed panel with similar controls.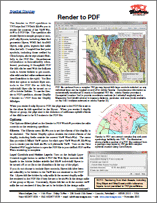 The Render to PDF operation in TNTmips and TNTedit allows you to render the contents of the View window to a PDF file. The operation can render layers in simple groups or complex map layouts, including raster and geometric layers, WMS and ArcIMS layers, map grids, legends and scale bars, and text. Complex line and point symbols, including those created by CartoScripts, can be reproduced faithfully in the PDF file. Georeference information is automatically transferred, producing a Geospatial PDF file that can be used with the analysis tools in Adobe Reader to get coordinate readouts and make measurements. You also have the option to include layer controls in the PDF file so that any individual layer can be turned on or off in Adobe Reader. To use the Render to PDF operation, choose Display / Render to / PDF from the Display Manager.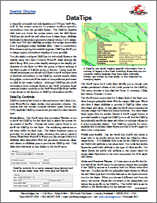 UPDATED DataTip Technical Guides
3 December 2015
DataTips are provided in TNTgis to show selected attribute information for spatial layers under or near the screen cursor when it is paused in the View window. DataTips can show the cell value from a raster layer, database attributes for elements in geometric objects (vector, CAD, shape, Lidar, and TIN) and database pinmaps, and image thumbnails from a geotagged image database table. When you are displaying geometric data layers, you can choose to have the associated elements automatically highlighted in color when the DataTip is shown.