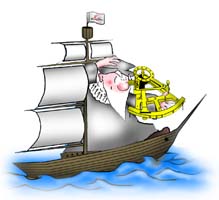 TNT Product Concepts
This tutorial was formerly called Navigating.
In order to get around in TNT, you must learn a few essentials of the TNT operating environment. This booklet surveys TNT's interface elements and logical organization so you will spend no unnecessary time wondering how to accomplish common tasks. With Displaying Geospatial Data, TNT Product Concepts is a prerequisite to all the other tutorial booklets.

common interface elements

Project File organization

object type examples

Project File Maintenance

contrast tables

map projection basics

selecting geodata objects

naming files / objects

color maps

custom toolbars

multiple views / groups