Printed Tutorial and Application Booklets
The TNTgis CD-ROM includes the complete set of Tutorial and Application booklets in Adobe PDF format. A 3-volume printed copy is shipped with each new purchase of the TNTgis software, and you are encouraged to work you way through the step-by-step exercises in the printed copies
over 1700 pages
3300 color illustrations
easy online access to the booklets from TNTgis
Order a printed set of all these color booklets from MicroImages.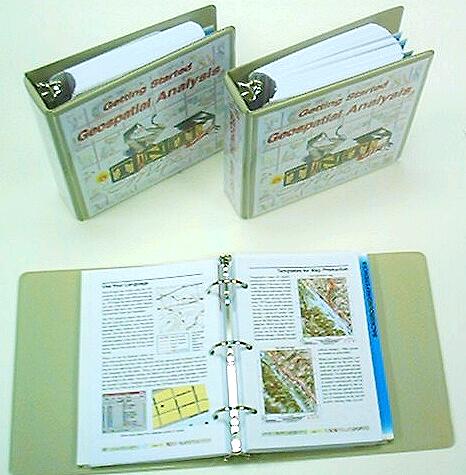 The booklets are also available as large PageMaker documents for translators or others who want to edit and adapt the TNTgis tutorials for special use. Each booklet page on this Web site has links to the PageMaker version of the booklet.
Order a Set MicroImages will provide an updated color printed version of the current booklet deskset for US$300. Shipping costs by the method you specify will be added. This set will be in 3 notebooks and will be similar to the set provided with your original purchase, but will contain new booklets and updated versions as distributed with the current version of your TNTgis software.
_________________________________
Index of all booklets ...